---
| | |
| --- | --- |
| Muscle & Skeletal -- Testimonials* | |
Four years ago I hurt my back (bulging disc-sciatic nerve) at work, went to workman's comp doctor, they had me do 3 months of physical therapy. When I didn't get better their solution was surgery, retirement and pain pills for the rest of my life.Went to Dr. Gao and he examined me and said I would need 10 sessions of acupuncture, massage and herbs. After two sessions the pain went away but I finished all 10 sessions. The pain has never came back.
Frank P. - bulging disc-sciatic nerve
Recently I was having neck and shoulder pain. I went to 3 sessions with Dr. Gao and was treated with acupuncture, message and herbs. The neck and shoulder pain are gone and I'm feeling good again.
Frank P. - neck and shoulder pain
Severe arthritis pain diminished within a few weeks and whthin 2 months all pain was gone. Once a week maintains pain free, joint relief. All swolling and stiffness has been healed.
For two years I have suffered with severe fibromyalgia, living with constant pain and having no quality to my life. Fortunately I found Mr Yu Li Gao, who has addressed every acute symptom as it arose and has given me relief from the debilitating aches of this insidious disease. To me Mr Gao is a miracle man and I am so grateful to him for his knowledge, wisdom and for what he has done for me.
You are the best!
J.B. - 25 year sufferer of widespread chronic fibromyalgia
I had 17 years of lower back problems and was constantly been treated for the pain. After seeing Mr Gao, my pain left and hasn't been back for 6 years. I have my life back!
L.F. - squished vertebral disk
I feel so much better, pain free, only after one treatment.
J.D. - lower back pain due to spinal disk problem
I first came to Mr Gao with knee pain from inflammatory arthritis. Mr Gao's treatments have helped tremendously in controlling the swelling and the pain.
N.R - inflammatory arthritis
I couldn't raise my right arm above my head, but after one treatment I couldn't believe the difference, I had no problem after that treatment.
Came to Mr Gao 6 treatments ago with severe arm-shoulder pain, its pain free and now working on my disk in back. He's great.
I had elbow problem and it would not stop hurting for more than six months. I got four treatments and now almost feel no pain when I use my arms.
* Individual patient's results are not typical and your treatment results may vary.
---
| | |
| --- | --- |
| Digestive / Internal -- Testimonials* | |
Symptoms: fullness and pain high in the abdomen, belching, acid reflex and heartburn for more than 20 years. Recently it got worse. Food and acid regurgitated to throat.

Diagnosis: Chronic gastritis

Treatments: Acupuncture, Moxibustion and Chinese herb formulas

Result: All symptoms have ceased.
P.W. (age 77) - chronic gastritis
I came to Mr Gao for treatment of chronic pancreatitis which I had been suffering four year and a half. My traditional western doctors told me there was no cure and "pain management" was my only course of action. After my very first acupuncture treatment, I was pain free and no longer needed morphine twice a day. I stopped losing and started gaining weight during Mr Gao's course of treatments. He turned my life around. My gastroenterologist specialist was completely dumbfounded that my lipase level returned to normal (he said it never would or could.) Mr Gao's herbal remedies have replaced the pharmaceutical digestive aids that did not work very well. I now can eat, sleep, and live a normal, healthy life thanks to Mr Gao's knowledge of herbal remedies and acupuncture. I hightly recommend Mr Gao's course of treatment to anyone suffering and receiving inadequate health care from conventional western medicine. He works miracles.
R.W. - chronic pancreatitis
Thank you very much!
N. - 3 years constipation sufferer who now uses the restroom once a day.
I feel much better now.
B. K. - seeing beneficial effects after one acupuncture treament, following 7 years of stomach problems including tenderness, pain, diarrhea and ineffective surgery.
I have came to Mr Gao with severe IBS. Mr Gao has been able to control this condition for several years. I am convenced that Mr Gao's treatments have greatly improved the quality of my life when traditional western medicine was unable to provide any help.
Symptoms: fullness and pain high in the abdomen, acid reflex and heartburn for more than two years. Took medication everyday and doctor said that she would need to take the medicine the rest of her life.

Diagnosis: chronic gastritis

Treatments: Acupuncture and Chinese herb formulas

Result: All symptoms have ceased and medicine no longer needed.
D.L. (age 44) - chronic gastritis
Two years ago I started having prostrate problems, mainly urination issues. I couldn't handle the side effects of the medications my doctors prescribed for me so I contacted Dr Gao. He cured the problem in 3 sessions with herbs and acupuncture.
Frank P. - prostate problems
I had a bad cough (crud). I got one treatment and immediately felt better, and after four days I had no cough.
* Individual patient's results are not typical and your treatment results may vary.
---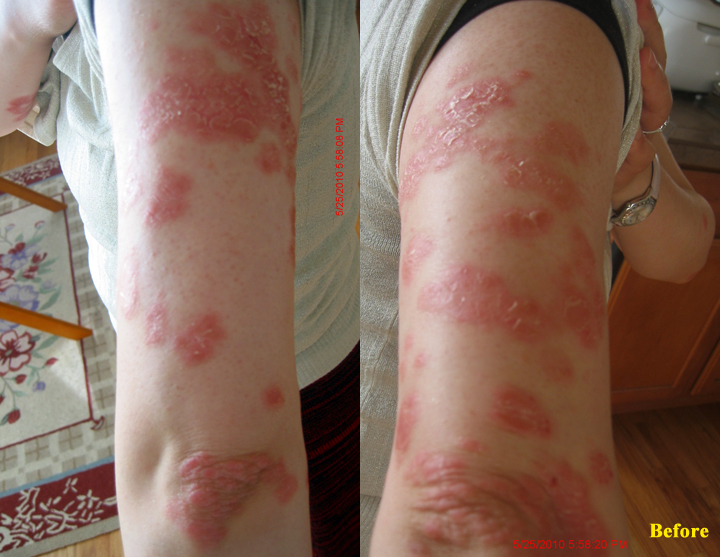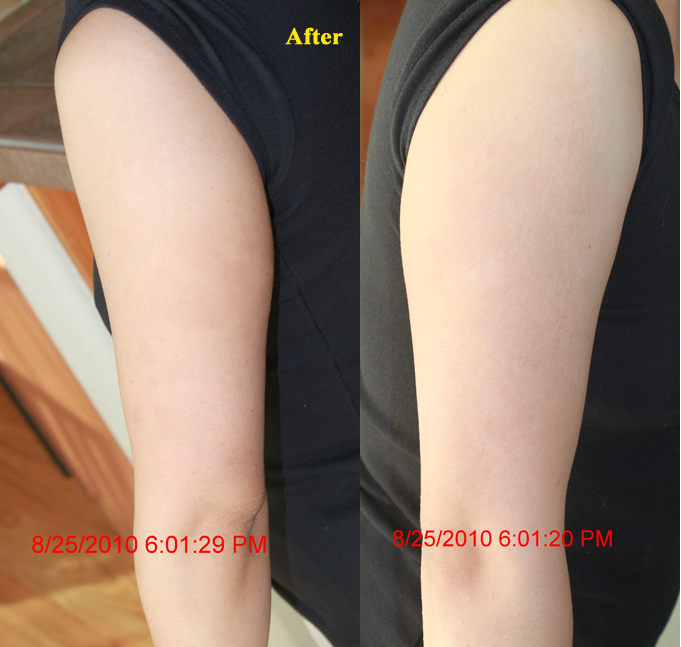 Mary H. - Suffered from psoriases on arms and legs. Various treatments of western medicine were not effective. Three months treatment with Mr. Gao using Chinese herbal formular has largely cured her psoriases.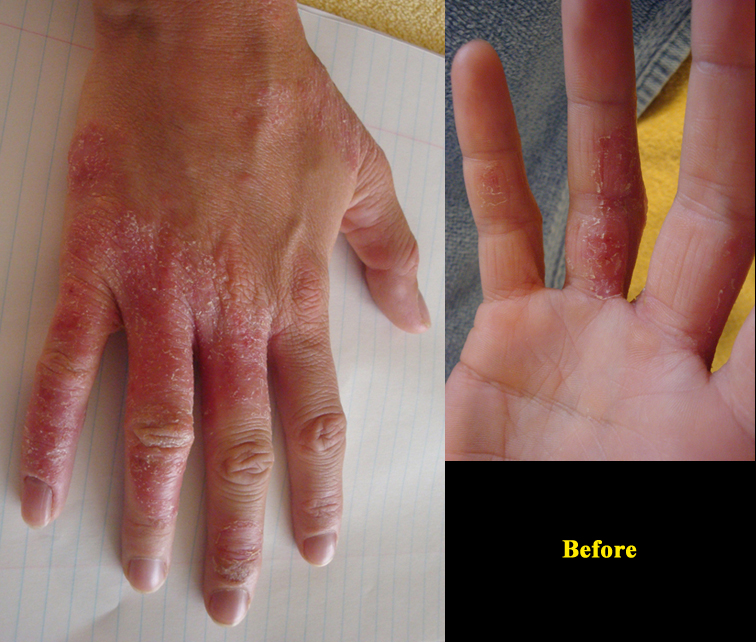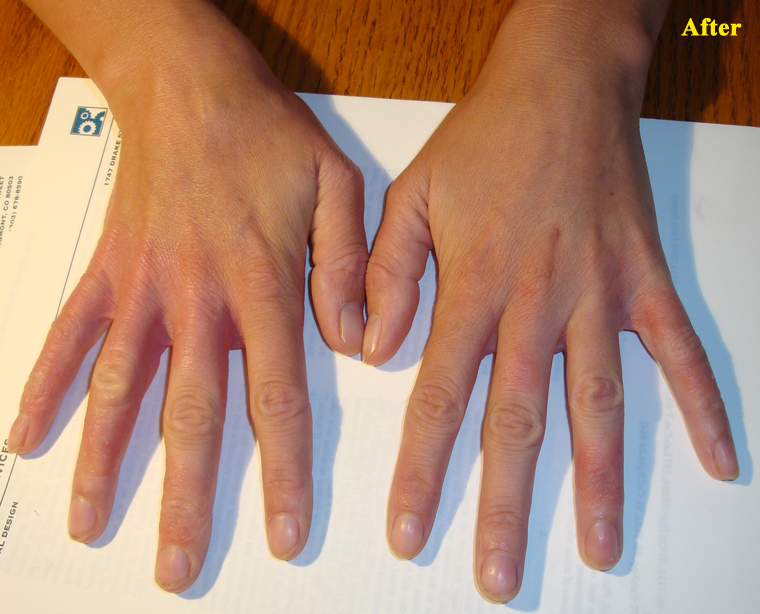 E.B. - Suffered Eczema for many years on her hands. Cured after 10 treatements from Mr. Gao.
I want to tell you how much I appreciate your skills and devotion as a doctor.* I've been very well since I've seen you last and I've had no recurrency of the eczema at all. I can alse use various cosmetics etc. I appreciate your work and all the heart you put into it. Thank you!
N.K. - long time sufferer of eczema and allergy to cosmetics
I had terrible cystic acne for 6 months. I tried dermatologists, medications; different diets, everything, and I kept getting worse. After only one month of seeing Mr Gao, my face is clear and smooth. My overall health has also improved from the herbs as well. I would recommend anyone to see them for treatment of Acne and many other ailments. I am a firm believer!
M.F. - long time cystic acne sufferer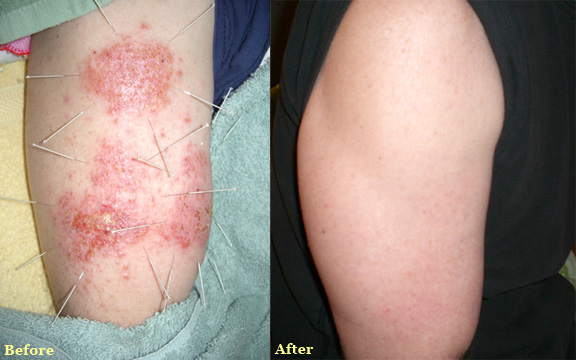 V.S. - Allergic Contact Dermatitis
My husband went to Mr Gao to be treated for an encapsulated sebaceous cyst on this buttock. He had treated me previously for neck, back, and knee pain with very good success.
My husband did not want to go into a hospital, wanted this minor surgery to be done in the M.D.'s office. However, with visits to three different surgeons, two said it could be cancer and one saying it could be leaking spinal fluid. Being a surgery registered nurse for many years, I knew without a doubt it was a sebaceous cyst and told them so. I thought to myself "Don't they teach M.D.s when in medical school to think of the obvious rather than the extreme." My husband had a MRI and it indeed showed it was what I said it was, AN ENCAPSULATED CYST. For the three M.D.'s with their pearls of wisdom we had bills ranging from $400 - $600 each. I had it with traditional medicine!!
That's when we thought of an alternative treatment with Mr Gao. With acupuncture, deep heat, herbs, and salves, he was able to liquefy the contents of the cyst so it can be evacuated through the skin surface. Mr Gao is a very knowledgeable, honest, caring professional. His main concern is to make you well.
Pat L. - wife of patient with encapsulated sebaceous cyst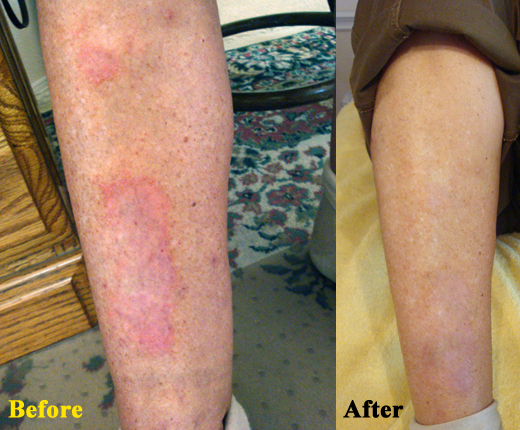 A.N. - Suffered from Eczema for 20 years. Treatments using western medicine received in U.S., Germany, and Switzerland all offerred only temporary relief. After treatments with Mr. Gao, A.N. has been Eczema free for 10 years.
* Individual patient's results are not typical and your treatment results may vary.
---
| | |
| --- | --- |
| Neural Functions & Daily Health -- Testimonials* | |
I first came to Mr Gao, my speech has become so bad people couldn't understand me. I had terribly painful spasms, poor balance, tremors, constipation and diaries, spinning sensation, seizures, and weakness. After his acupuncture and his herbs, the speech much better to totally normal most of the time, the spasms and tremor are seldom, my balance improved and the weakness improved. No seizures, no spinning sensation. Constipation and diaries are normal most of the time. I totally recommend Mr Gao!
R.G.S - patient with Parkinson's Disease
I had a cyst on my left face last year and it was taken out. Since then I had terrible severe headaches and trigeminal type pain in my face. My left face was swollen. I had been taking two medications prescribed by my regular doctor everyday day, but the pain was still there and extended to my eyes, ears, and the back of my head, affecting my sight, hearing and memory. I had hypersensitivity in my hearing. My pain was 10 on the measurement 1 to 10. My function impairment was 10 on the measurement 1 to 10. I was loosing my memory. I felt fatigued all the time. My MD suggested me to try acupuncture. I visited Mr Gao and got acupuncture and Chinese herbal treatments. I feel really good now. I don't take any pain killer. I function normally. I highly recommend Mr Gao.
H.W. - Trigeminal Neuralgia Disorder
Symptoms: left face and lip were in pain for more than four years. Could not speak, smile and eat normally. Woke up in nights by pain. Recieved many different types of treatments but none was effective. Her condition recently worsened.

Diagnosis: Trigeminal Neuralgia

Treatments: Acupuncture, internal and external Chinese herb formulas

Result: Can now speak, smile, and eat normally. Occasionally feel light pain on left side of face.
D.A. (age 51) - Trigeminal Neuralgia Disorder
Symptoms: Paralysis of left side of face. Left side of face and mouth sagged to the right side and left eye fails to close completely.

Diagnosis: Bell's palsy

Treatments: Body and scalp acupuncture, Chinese massage and Chinese herb formula

Result: 100% recovered.
E.M. (age 48) - Bell's Palsy
You have helped me so much! Thank you!
D.W. - 19 years of insomnia who begin to sleep well after only two treatments.
* Individual patient's results are not typical and your treatment results may vary.